Prof. Dr. Alexander Brenning
Head of Chair
Alexander Brenning, Prof. Dr
Head of Chair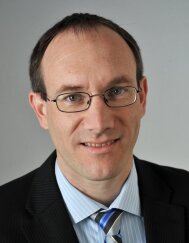 JenTower, Room 26N02, 26. Stock
Leutragraben 1
07743 Jena
Office hours:
Monday 4 - 6 pm
Postal address:
Friedrich Schiller University Jena
Department of Geography
GIScience Group
Loebdergraben 32
07743 Jena
---
As a quantitative geographer and GIScientist, my research focuses on spatial statistical and computational tools and their application in a variety of contexts, in particular mountain geomorphology and environmental remote sensing. My spatial approach to the assessment of classification and regression methods has been instrumental in a variety of applications and international collaborations mainly related to landslide susceptibility, mountain permafrost distribution and remotely-sensed land cover classification. My mountain permafrost research also involves field studies on the dynamics of rock glaciers in the dry Andes. Driven by my spatial modeling research, I have published free software extensions for the statistical software R that integrate R with GIS software and implement spatial accuracy assessment and variable importance techniques.
My research contributes to the critical problem of developing reliable empirical models of environmental variables as a basis for decision-making in spatial planning and land management. The assessment of model uncertainties is of particular importance and needs to account for the spatial nature of spatial analysis problems. Accessible, open-source implementations of statistical and computational methods are furthermore a prerequisite for the widespread adoption of innovative spatial analysis techniques in different application domains.
Key research areas

Computational statistics and machine learning for geographical research
Applied spatial modeling: natural hazards, mountain permafrost, precision agriculture, ecology
Cryosphere of the Andes

Teaching

I enjoy teaching courses related to geographical information systems and environmental statistics to students of geography and GIScience, from year 1 to the graduate level, in German and in English.

Service

From 2017 to 2020 I served as Dean of the Faculty of Chemistry and Earth Sciences of Friedrich Schiller University. I previously chaired the Geography undergraduate examinations committee since 2014, which I am still a member of, and was Vice-Dean of the Faculty since October 2016. Until 2014 I was member of Senate of the University of Waterloo for a couple of years.